RX RECRUITERS



PHARMACY RECRUITING SOLUTIONS
---
Rx Recruiters specializes in efficiently linking healthcare facilities and recruiters with pharmacy professionals nationwide. Our firm's primary focus is pharmacy and pharmacist recruitment. Rx Recruiters provides a small, specialized network of recruitment firms with access to a new and highly targeted group of outstanding pharmacists. We send out "fresh" resumes to our network of recruiters weekly, and use advanced screening and filtering techniques to ensure that our pharmacy candidates are matched with the recruiters and healthcare facilities that best fit their needs. This insures a superior quality of life and job satisfaction with our placements, and provides our clients dramatically increased retention rates and employee efficiency. If you are a recruitment firm or an independent contractor, and your primary area of focus is pharmacy or the pharmaceutical industry, e-mail us for more information on our pharmacist resume split service. We work on a contingency basis with other recruiters and healthcare clients, so you will never pay a fee unless one of our candidates fulfills your needs. You will be pleasantly surprised with the quality of our pharmacy candidates.
Rx Recruiters has also recently entered the healthcare marketing/consulting arena, a natural fit for us due to our unique pharmaceutical and new media background, combined with the attention gained by the success of our internet properties. Our network consistently draws more website traffic and obtain higher search engine placements than the mega sites that spend millions of dollars on online branding and advertising. GPJ and Rx Recruiters both benefit from a highly efficient and unique marketing plan that allocates minimal resources to obtain maximum results. We are available for consultations on issues such as internet and healthcare recruiting strategies, efficient employee attraction and retention strategy, and well as concepts in new media advertising such as PPC (pay per click) marketing programs and training, website design, and online branding. Send an email to: tprice @ rxrecruiters.com for more information. We can manage your entire internet healthcare advertising or recruitment strategy, whether you are a small business, an independent contractor, or a multi-million dollar conglomerate.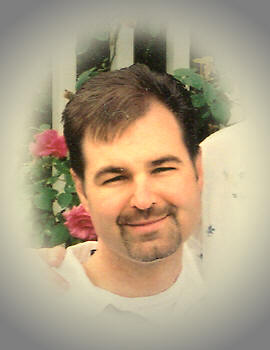 Thomas A. Price III is the president and founder of Rx Recruiters™, LLC. Thomas received a bachelor of pharmacy degree from Auburn University in Auburn, Alabama in 1992, and a MBA from UAB (University of Alabama at Birmingham) in 1998. He is a licensed pharmacist, and has worked in both hospital and retail pharmacy, as well as being very actively involved in pharmacy recruiting since 1999. He also developed several other internet properties, one of which is Great Pharmacy Jobs, one of the internet's most visible and highly trafficked niche pharmacy job posting boards. Thomas has both designed and developed numerous other internet properties, including several major commercial healthcare and pharmacy sites, sports fan sites, and websites for the backflow service industry. However, his primary interest remains in pharmacy recruitment and pharmacy recruiting services.
If you are a pharmacy recruiter or a pharmacy recruiting agency, please direct your e-mail to tprice@rxrecruiters.com for information on filling your open pharmacy positions. We provide full-time pharmacists nationwide on a split fee basis. Rx Recruiters specializes in recruiting high quality licensed pharmacists that are ready to fill your open pharmacist positions.
Employers, our pharmacy recruiting rates may be comparable to what you pay your own employees for referrals. Please visit our pharmacist employers page for more information on full time professional pharmacist placement and recruiting solutions. Our sole focus is pharmacist recruiting. We are pharmacist owned and operated!
Pharmacists, please fill out our online pharmacy jobs application if you are interested in lucrative and rewarding career in pharmacy. Your resume will be kept confidential except to our network of pharmacy recruiting professionals. Our primary goal is achieving the perfect match between the healthcare employer and our pharmacists, but to have a chance of finding that "perfect" job, you must first take the first step, and submit us a resume!
PHARMACIST JOBS EMPLOYERS - LET US RECRUIT FOR ALL YOUR HEALTHCARE AND PHARMACIST NEEDS - CLICK FOR INFORMATION!
PHARMACISTS - SEE OUR PHARMACY JOBS EMPLOYMENT BOARD AND SUBMIT A RESUME TO OUR PHARMACIST JOB MATCH DATABASE FOR FUTURE JOB OPENINGS!